In case you missed Part 2.
Not a day goes by when I am logged on to LOTRO that someone does not comment on their anticipation for one day raiding in Rohan or stalking orcs in Mordor. Many players seem to have a longing to visit all the areas of Middle Earth that are central to the story of Frodo, the Ring, and his companions, and yet, every time I hear someone say these things, I silently chide them (after all, there is no need to troll others while taking down Gorothul) for missing the most amazing thing LOTRO has accomplished. LOTRO is not just an MMORPG with a story; it is an MMO that has utilized the wonderful setting of Middle Earth to tell the untold stories of elves, dwarves, men, and hobbits.
As a close of reader of Tolkien's canon, the one thing that made his work so vivid is the richness of the setting. The Shire isn't some vague place where short people live. Practically every tree, stone, hedge, and hobbit-hole has a history. The same is true of everything in the setting. Galadriel isn't just some elf chick with a cool mirror; she has a personal history that spans thousands of years. Aragorn's family has a history (he is descended from a line of kings, after all), but his people have a long, complicated history that intersects with various other narratives in Middle Earth; the story of Numenor goes on for page after page before we even get to Aragorn's more immediate ancestors. Thus, while the primary story of the War of the Ring is fun, interesting, and full of potential game content, you could build entire video games around other aspects of Middle Earth.
If Turbine were lazy, we would just see the parts of Middle Earth relevant to Frodo and Aragorn's story. Instead, fully utilizing the setting, Turbine has given players plenty of content that explores Middle Earth in its great variety. Entire regions, including Forochel, Evendim, Angmar, and Mirkwood, have very little to do with the Fellowship's actions. For the vast majority of the epic storyline in Volume I, the players take up the fight against evil in a part of the war that has nothing to do with the primary focus of the conflict that we see in Rohan or Gondor. The epic storyline of Volume II details events that happen in the wake of the Fellowship's passage through Moria, but which do not involve the Fellowship at all (they're resting in Lothlorien at the moment). From Tolkien's few comments, spoken through the voice of Gandalf in the appendix, about how war engulfed the rest of Middle Earth, Turbine has created a story that is interesting, works with the lore, and which does not see players merely rehashing scenes from the novels.
Turbine also demonstrates a keen understanding of how the setting works, not just creating a cookie-cutter fantasy story and slapping it into the setting. While some players balk at the inclusion of the Runekeeper class (I am not one of them, since I understand just how important both the written and spoken word is in Tolkien's canon), Turbine has made an effort to get all the small details right. Minor Spoiler Alert For example, in the recent expansion, there is a scene where the player, along with the detachment of elves and dwarves dedicated to bringing Mazog to Dol Guldur, are discussing their plans in light of the severe poisoning of a comrade. Because one of the dwarves has gone missing, the elves begin accusing their dwarven counterpart of cowardice and an argument breaks out. While the argument grows hotter, Mazog begins to add his opinion to the discussion, including telling the elves that he and his orcs always feared the elves but never had anything but disdain for the cowardice of dwarves. Mazog's manipulation is obvious to the player, but some of the NPC elves begin to be swayed by Mazog's words. It is a small detail, but when the elves start echoing his hateful, twisted words, dread animation and interface changes begin to grip the player (equal to dread 5 so that the eye of Sauron replaces the radar, an effect I have always found disconcerting). While the discussion ends on a happier note when the dwarf reappears with a cure for the poisoned comrade (he ran off to get the herb without telling anyone), this minor detail of dread effects occurring in the scene when the elves are swayed by the lies of Mazog demonstrates one of the central and repeating themes of the entire canon. For Tolkien, evil is not a function of race; it is a function of thinking an acting in certain ways (for a fuller treatment of this, go read The Silmarillion and see how various elves misbehaved throughout the First Age). End Spoiler Alert
Turbine also uses this same philosophy when making trailers. Check these pre-release trailers for Mirkwood.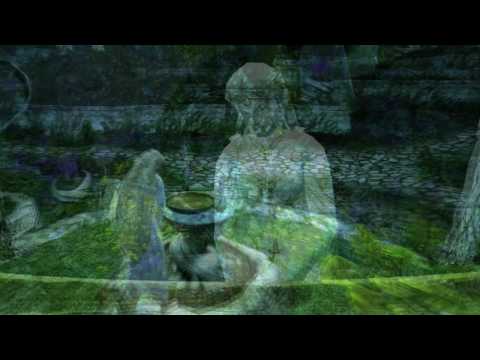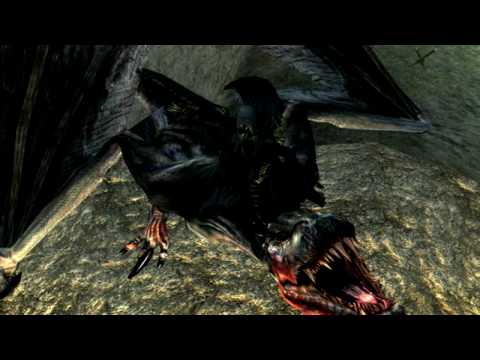 YouTube comment sections generally make for poor reading, and many of the comments for both videos are no exception. Many people spend their time focusing on the quality of the graphics (which, for those who have not played, are toned down for these trailers). But what some people clearly get, if unintentionally, is that these trailers are meant to get us interested in the game because of the story. There isn't any mention of raids, instances, mobs, or class abilities. And why bother mentioning those things? It's an MMO with a track record for good end game content, so of course its going to have a new raid, new instances, and some rather tricky mobs. But by releasing trailers like this, Turbine further reveals what it views as important. Content is important, but the story and context for that content is what separates this game from WOW.
Turbine has announced the next chapter of the epic storyline. With Volume II completed and the stories of its NPCs fully explored, an entirely new story is about to begin. Turbine has indicated it involves the Rangers in some way, so it looks like we will be revisiting some places in Middle Earth we already know quite well. Some players will continue to hope for a Rohan expansion some day, but I saw Rohan plenty of times when Peter Jackson's films were in theaters (and quite a few times since). Instead, I'm hoping that perhaps we will one day see the Lonely Mountain and help its dwarves and the men of Dale repel the hordes of orcs and goblins which nearly wiped them out. After all, Gandalf himself reminds us to never forget the sacrifices made by Lothlorien, the dwarves of the Lonely Mountain, and the men of Dale, because if they had fallen, things would have gone much worse for Gondor and Rohan. Turbine has already given us one of those "other" tales. Here's hoping they keep moving in that direction.