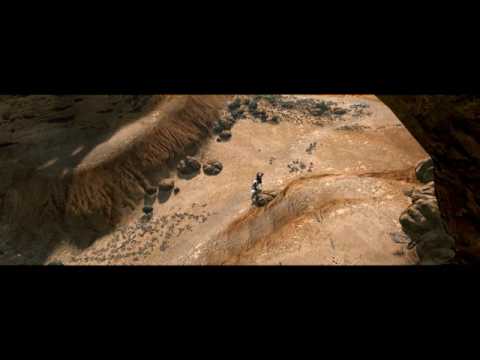 Thanks to a leaked trailer of Red Dead Redemption; we finally know when we'll be back in the saddle again. According to new trailer titled, "My Name is John Marston," the game has been given a firm release date of April 27, 2010.
Redemption is the successor to Rockstar's 2004 title Red Dead Revolver. In the sequel, players assume the role of Marston as he hunts down his former colleague, Bill Williamson. If the trailer is any indication, we're in for a spaghetti western homage with the signature presentation one typically expects from a Rockstar production. There's the distinctive score you'd hear in an old Clint Eastwood picture, and enough gun drawing, saloon swillin' and horseback action to make this one look like a winner.
If you need something to tide you over until April, the Blu Ray of "Young Guns" just happens to be 60 percent off at Amazon. Coincidence?