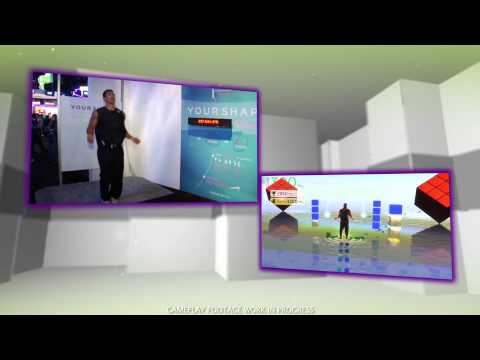 Today, Ubisoft released a new trailer for their upcoming fitness title, Your Shape: Fitness Evolved 2012.
Your Shape: Fitness Evolved 2012 includes an upgraded extraction system that scans the player's full body during the training session so that they can see themselves in the Your Shape universe and monitor every step of their progress. It also introduces a variety of new activities, and more customization to better fit one's workout goals. Options include fitness dance classes, martial arts workouts, boot camps, Zen sessions and a selection of mini-games that includes rope jumping. There's also a new Run the World feature that simulates interval running along the streets of your favorite city.
Your Shape: Fitness Evolved 2012 will be available worldwide in November.